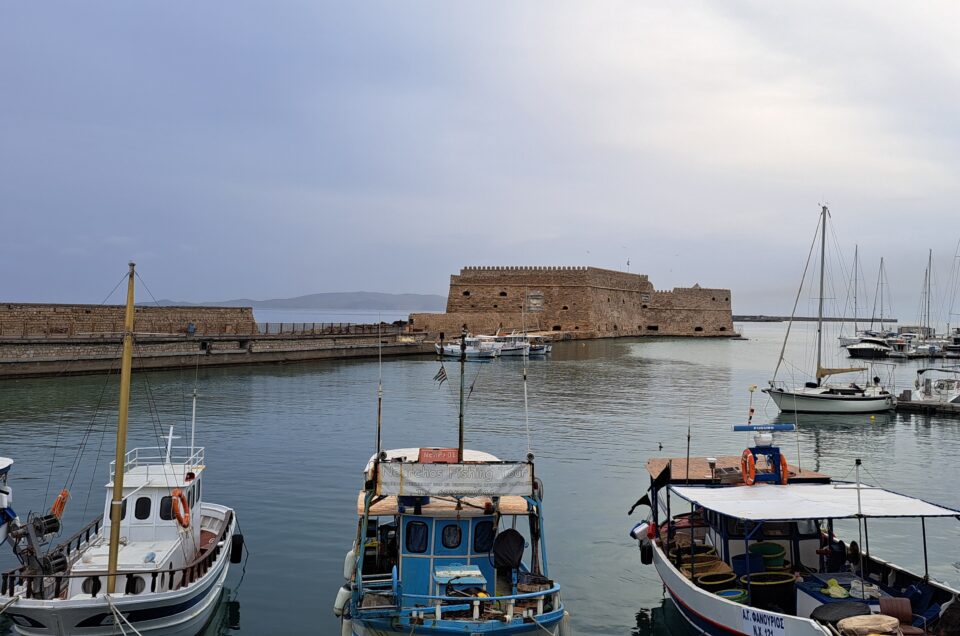 The capital city of Heraklion or Iraklio, is a port city and the capital of the Greek island of Crete, north of island with population approximately 170.000 inhabitants. Heraklion is 142 km (88.23mi) east of Chania, 78km (48.46mi) east of Rethymno, 65km (40.38mi) west of Agios Nikolaos and 130km (80.8mi) west of Sitia.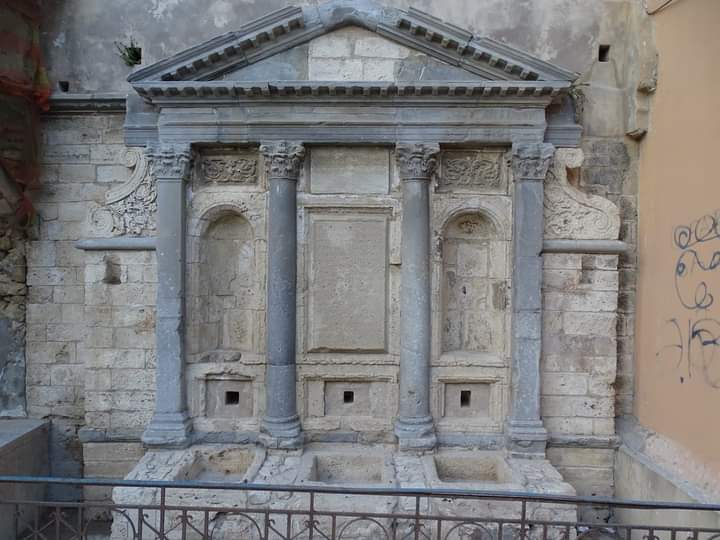 Priuli Fountain (Fontana Nuova)
The city of Heraklion is rich in culture, home to a fantastic Mediterranean climate and offers lots to see and do. It is a lovely city with lots of museums, cafes, bars, parks, fountains and churches, the city by Itself is like an open museum.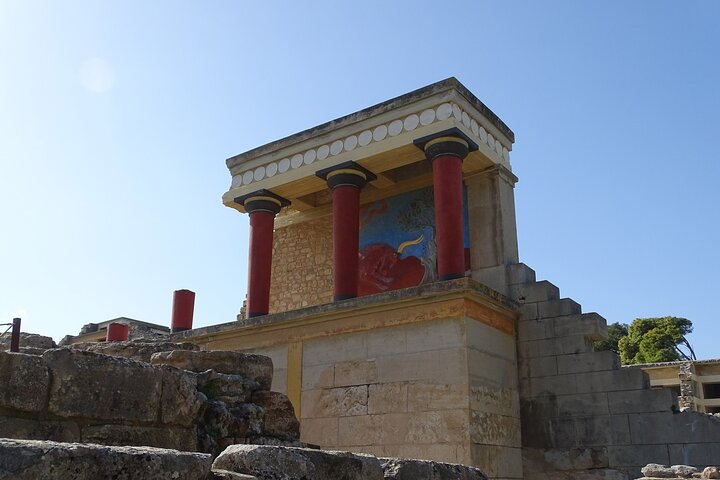 Knossos Palace
Explore the Palace of Knossos – Located just outside of Heraklion, the Palace of Knossos is a well-preserved Minoan palace that dates back to the Bronze Age. It is one of the most important archaeological sites in Crete and is a must-see for anyone interested in ancient history.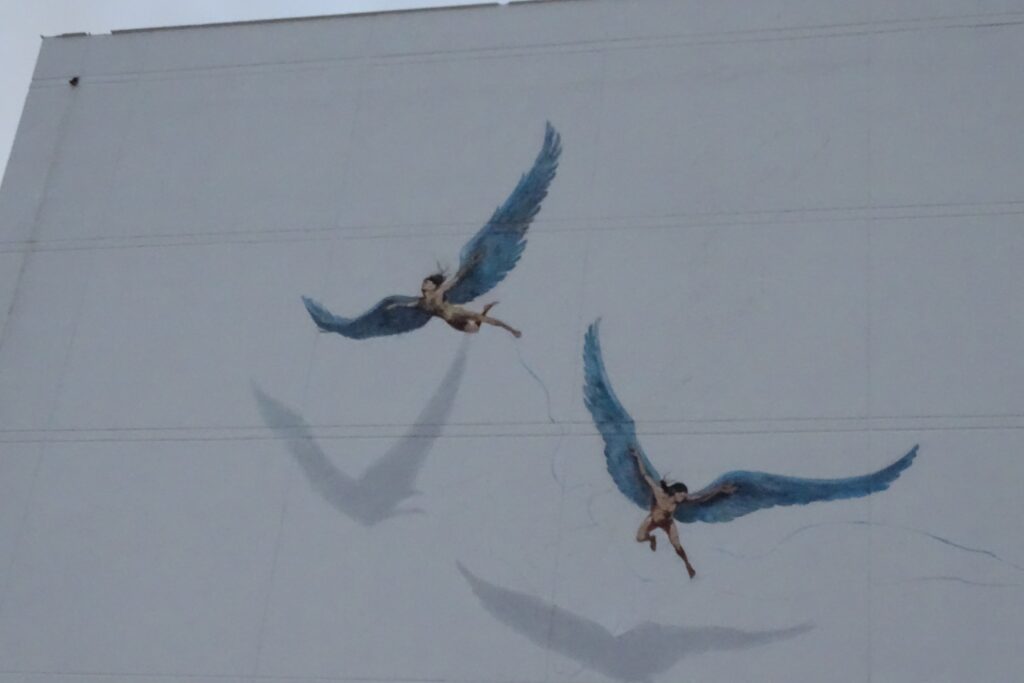 Daedalus and Icarus painting in Heraklion port
Heraklion is the largest city and the capital of the island of Crete in Greece. It is a bustling port city that combines ancient history with modernity, offering visitors a plethora of activities and sights to explore. Here are some suggestions for things to do and see while in Heraklion: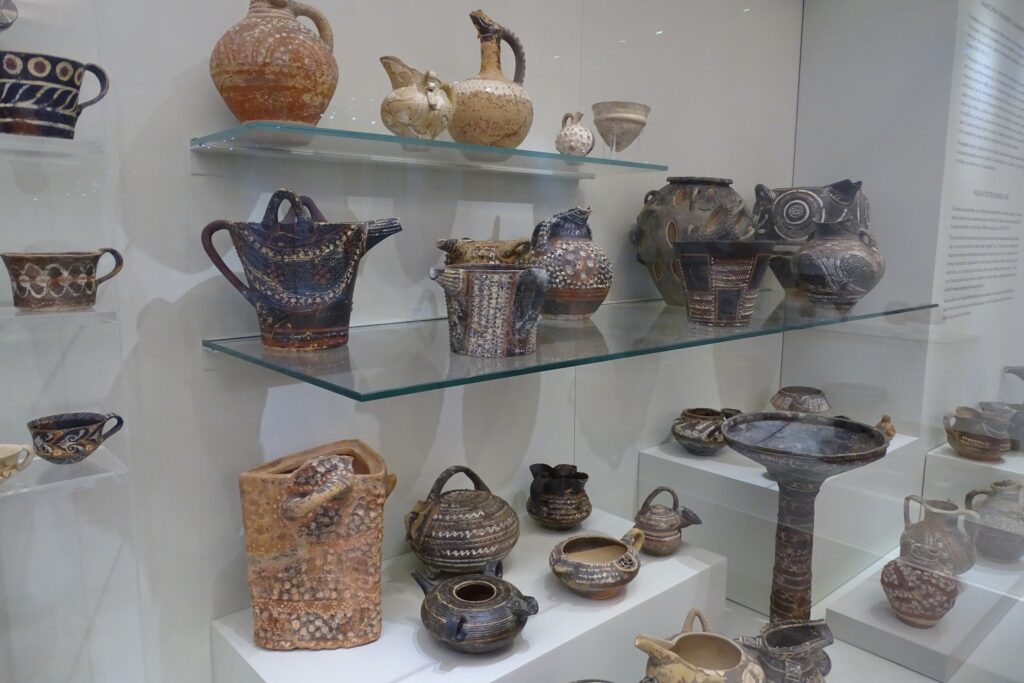 Visit the Archaeological Museum of Heraklion – This museum is home to one of the most important collections of Minoan art and artifacts in the world. It is a must-see for anyone interested in ancient Greek history and culture.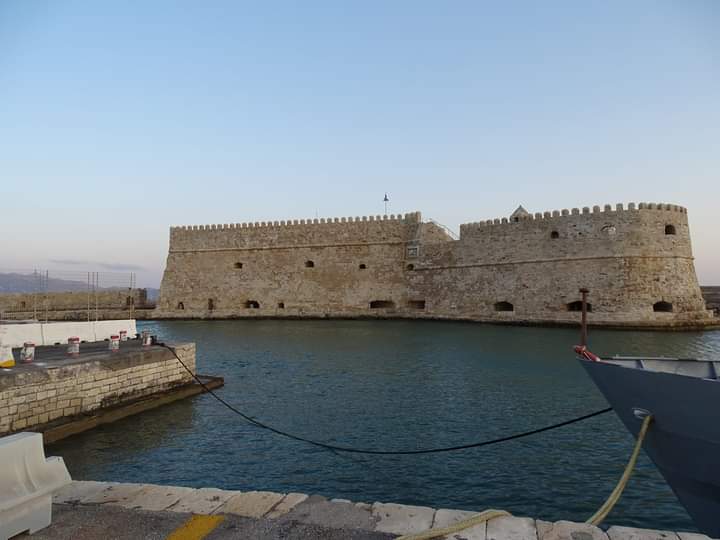 Walk around the Venetian Harbour – The Venetian Harbour is a picturesque area of Heraklion that dates back to the 16th century. It is home to numerous shops, cafes, and restaurants, and is a great place to relax and soak up the atmosphere of the city.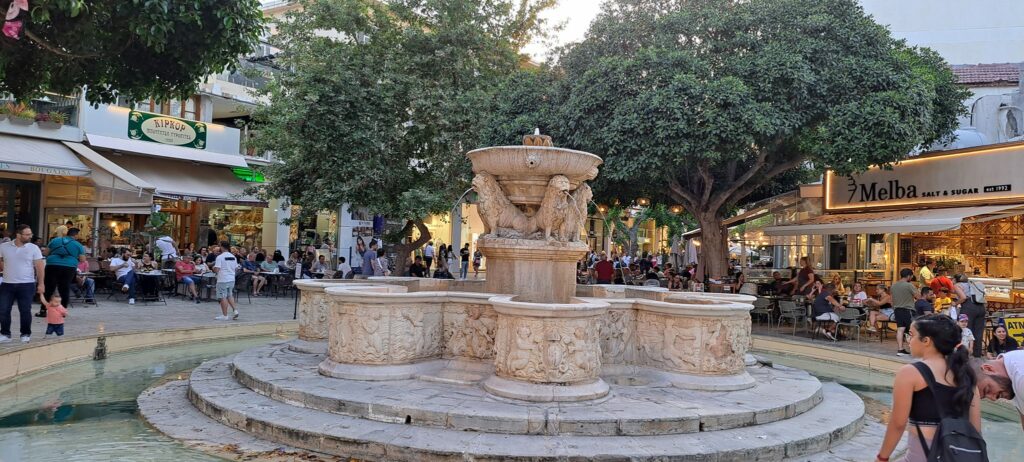 Lions Square and Morosini Fountain
Take a stroll down 25th August Street – This pedestrianized street is the main shopping district in Heraklion and is home to numerous boutiques, souvenir shops, and cafes. It's a great place to do some shopping or grab a bite to eat.
Visit the Koules Fortress – This 16th-century fortress is located at the entrance to the Venetian Harbour and offers stunning views of the city and the sea. It has been well-preserved and is a popular spot for tourists to take photos.
Take a day trip to the nearby island of Dia – Located just off the coast of Heraklion, Dia is a small island that is home to pristine beaches and crystal-clear waters. It is a great place to go snorkeling, swimming, or just relax on the beach.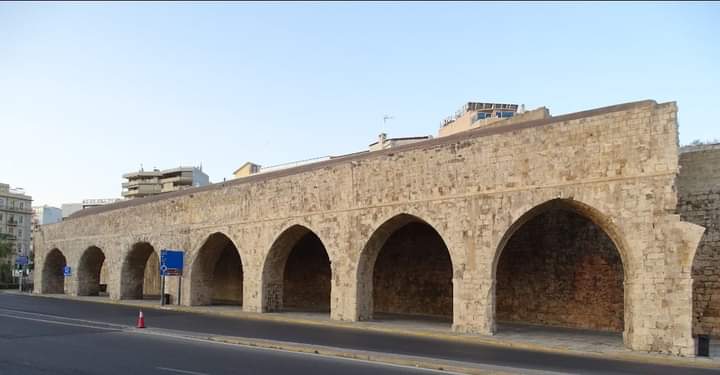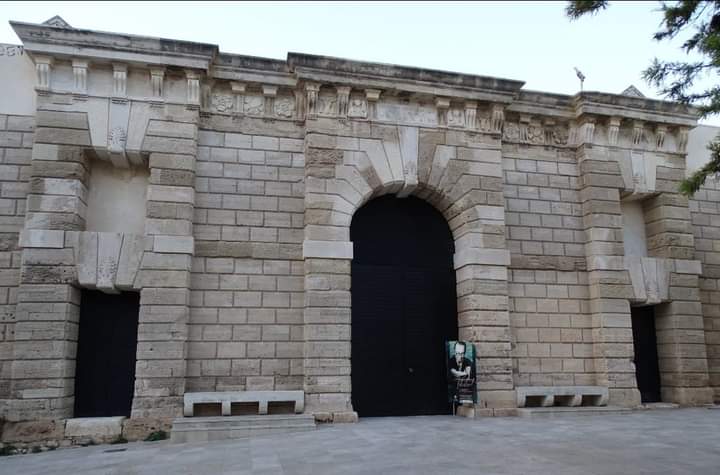 Jesus Gate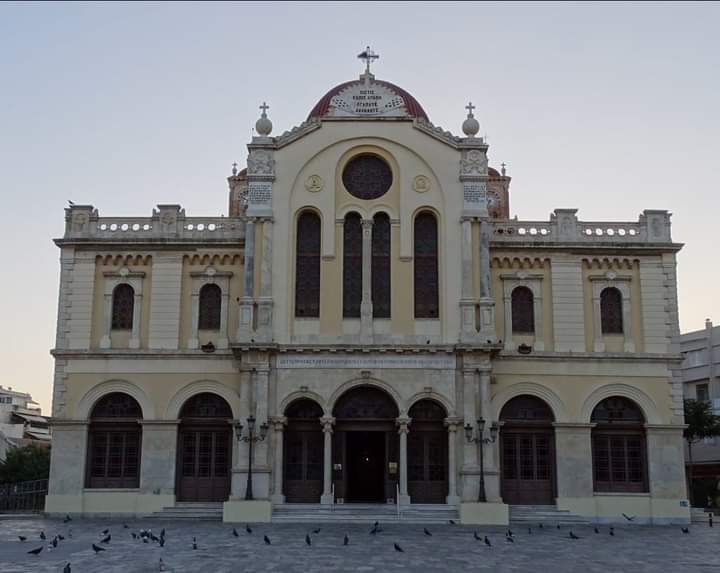 Saint Minas (Agios Minas in Greek) is the patron saint of Heraklion and his feast-day, on 11 November, is a public holiday.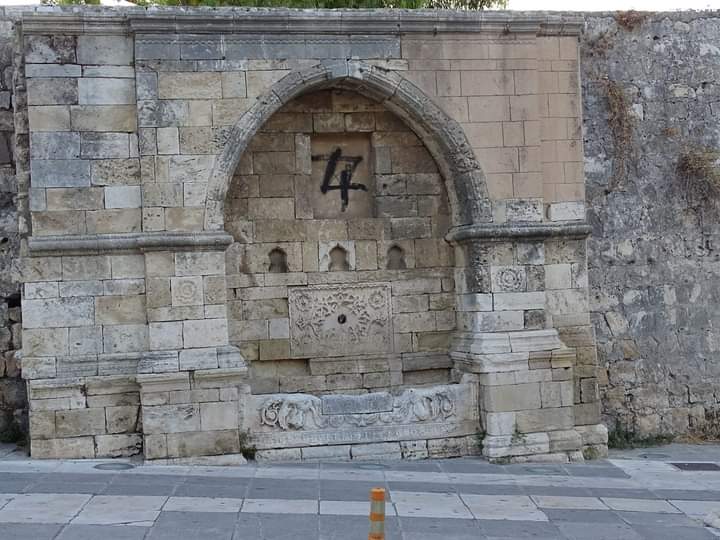 Yenitsar Agha fountain on the Venetian walls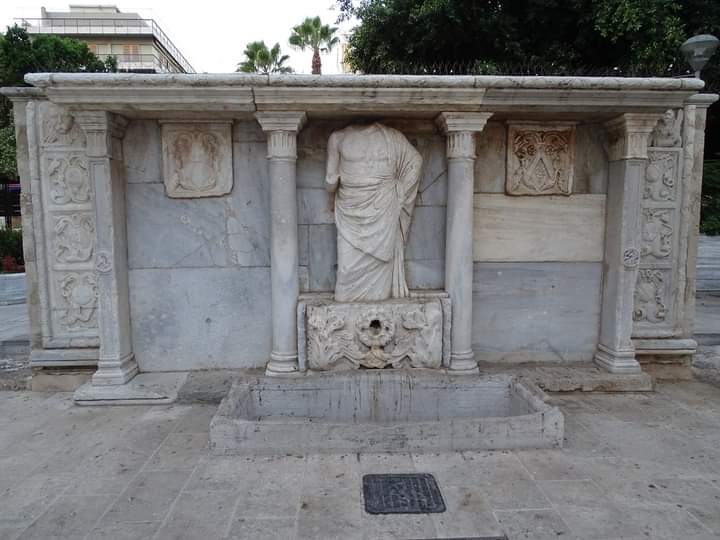 Bembo Fountain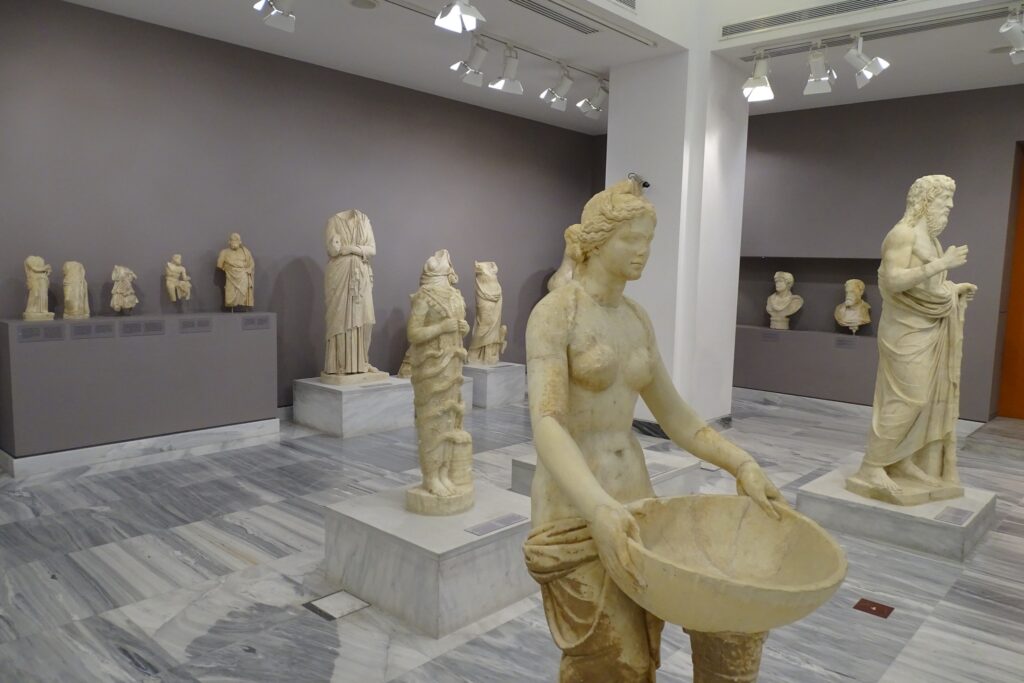 Archaeological Museum of Heraklion
Where to eat and drink in Heraklion
We, at Tours in Heraklion from our experience suggest this restaurant and tavernas with authentic Cretan dishes.