Crete is known for its delicious and healthy Mediterranean cuisine, with fresh ingredients and traditional recipes passed down through generations.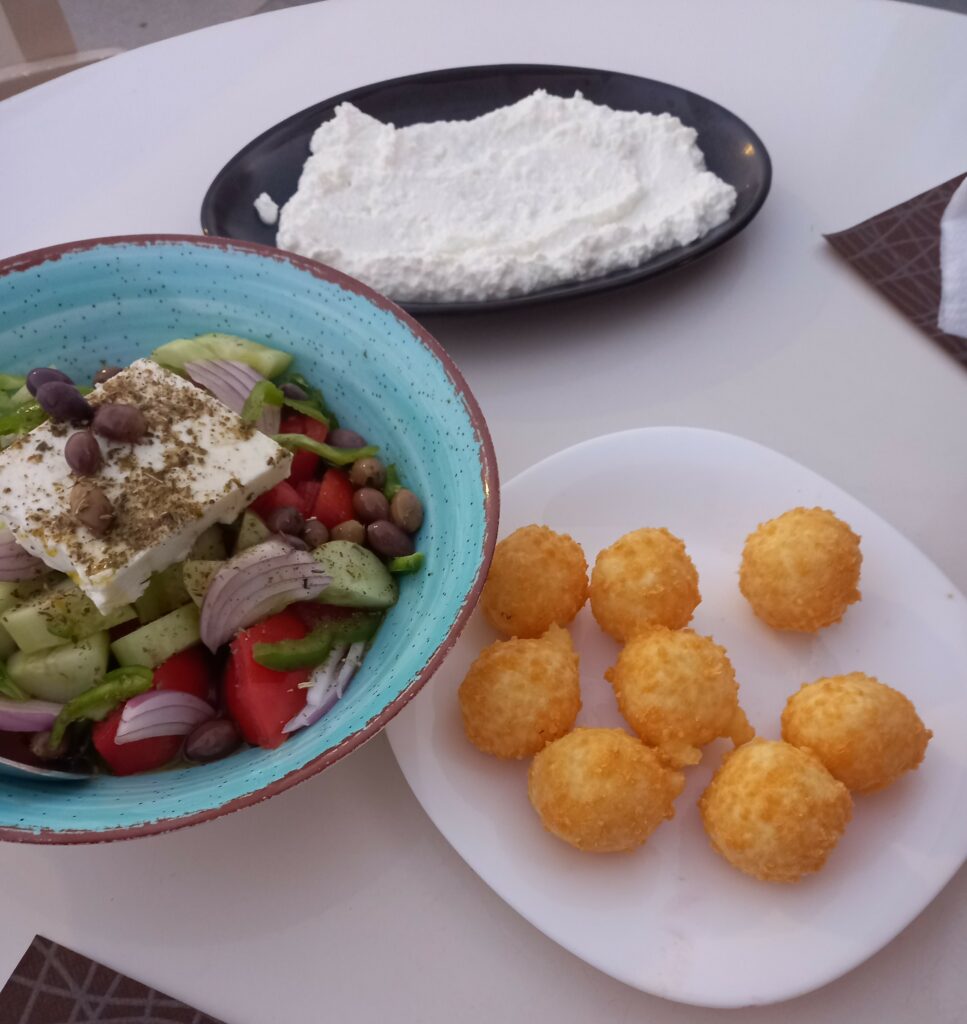 Cretan cuisine is known for its simplicity and use of fresh, local ingredients, making it one of the healthiest diets in the world.
Some of the key ingredients used in Cretan cuisine include extra virgin olive oil, fresh herbs, vegetables, citrus fruits, and grains such as barley and wheat. Cretan cuisine also features a variety of cheeses, including Feta, Myzithra,Kefalotyri, Anthotyro and Graviera Kritis, as well as meats such as lamb, goat, and pork.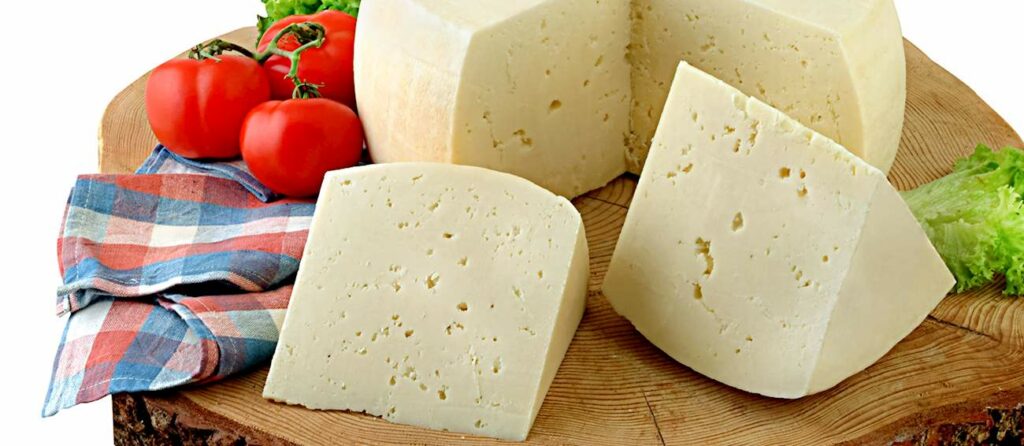 Cretan cuisine is a type of Greek cuisine that originates from the island of Crete. It is known for its use of fresh ingredients, simple yet flavorful dishes, and healthy cooking techniques. Some traditional Cretan dishes include: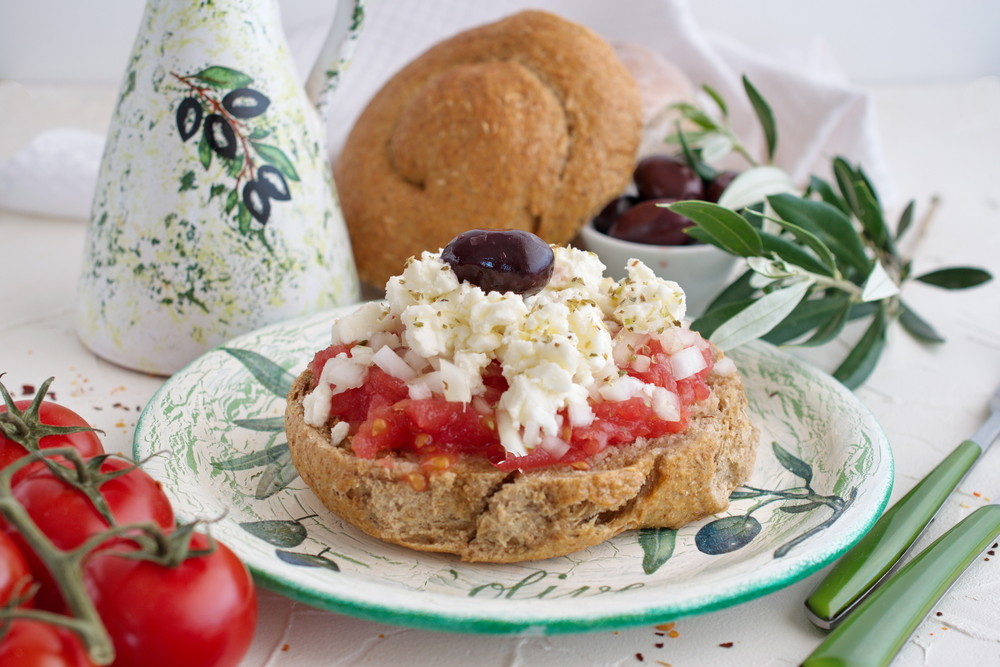 1.Dakos: A traditional Cretan salad made with a base of barley rusk and topped with tomatoes, feta cheese, olives, and herbs.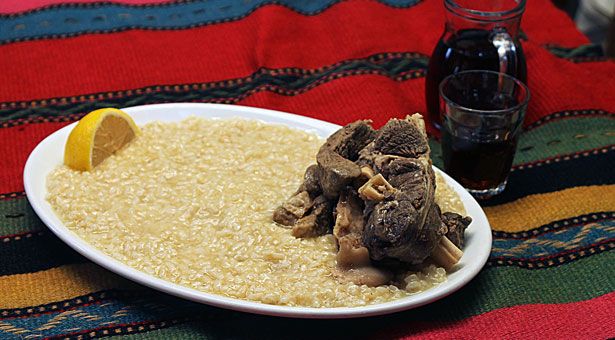 2. Gamopilafo: A wedding rice dish that is made with a combination of rice, chicken, and broth.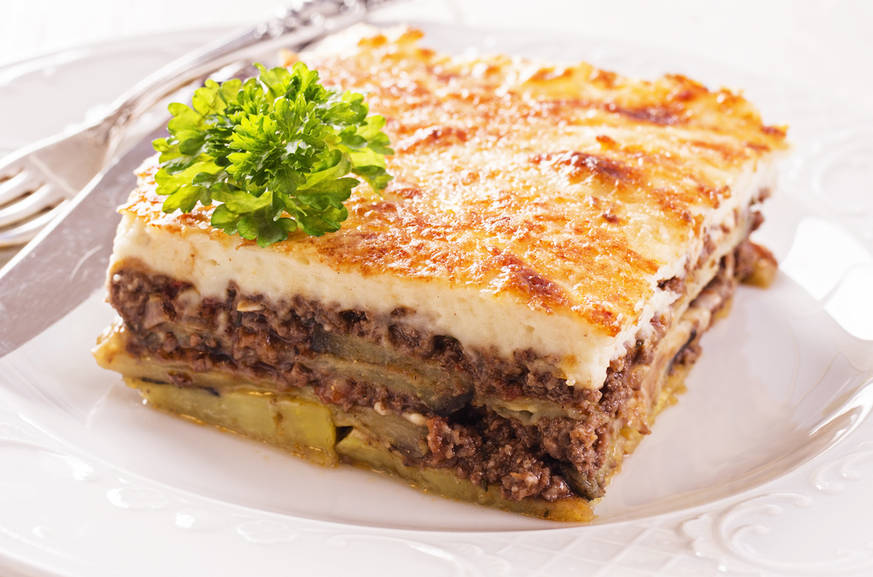 3. Moussaka: A layered dish made with eggplant, ground meat, and a béchamel sauce.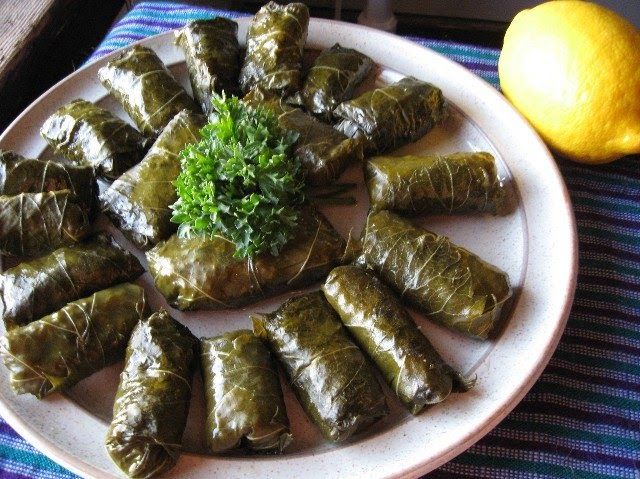 4. Dolmades: Stuffed grape leaves that are filled with a mixture of rice, herbs, and sometimes ground meat.
5. Apaki: A type of smoked meat made from pork tenderloin that is marinated in a blend of local herbs and spices before being smoked.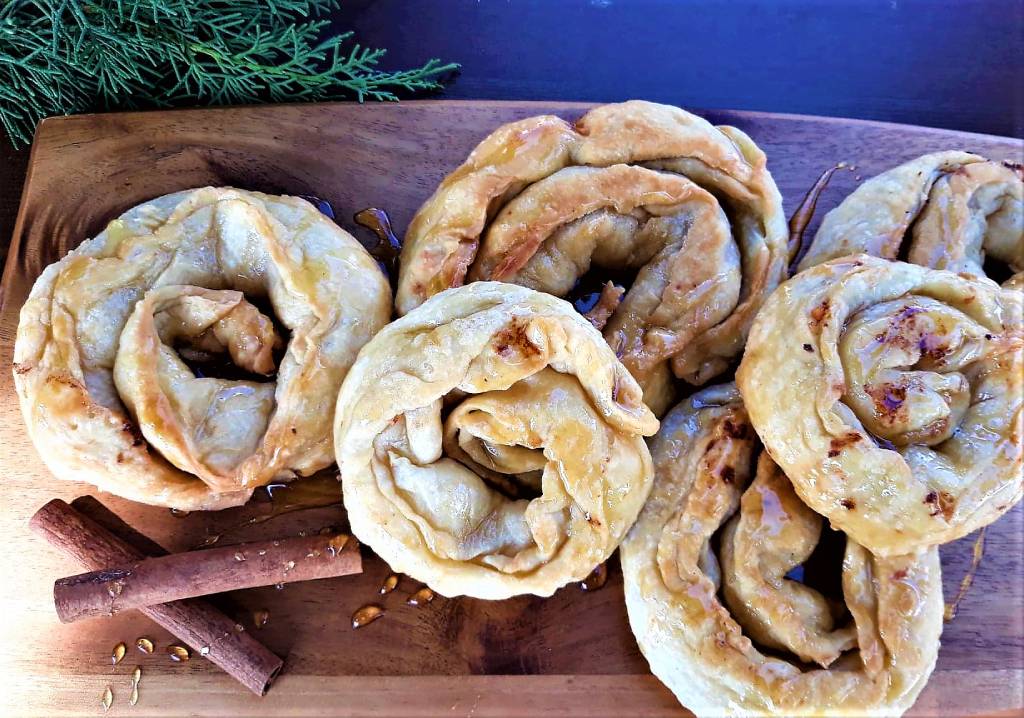 6. Sarikopites: A type of savory pie made with phyllo dough and filled with local cheeses, spinach, and herbs.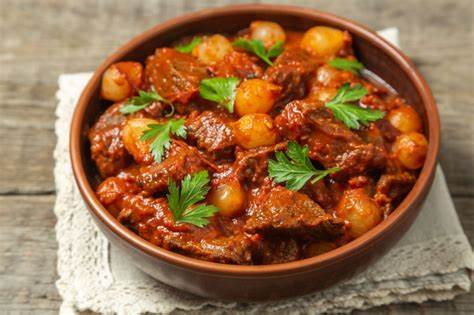 7. Stifado: A hearty meat stew made with beef, rabbit, or lamb and flavored with a combination of onions, garlic, and spices.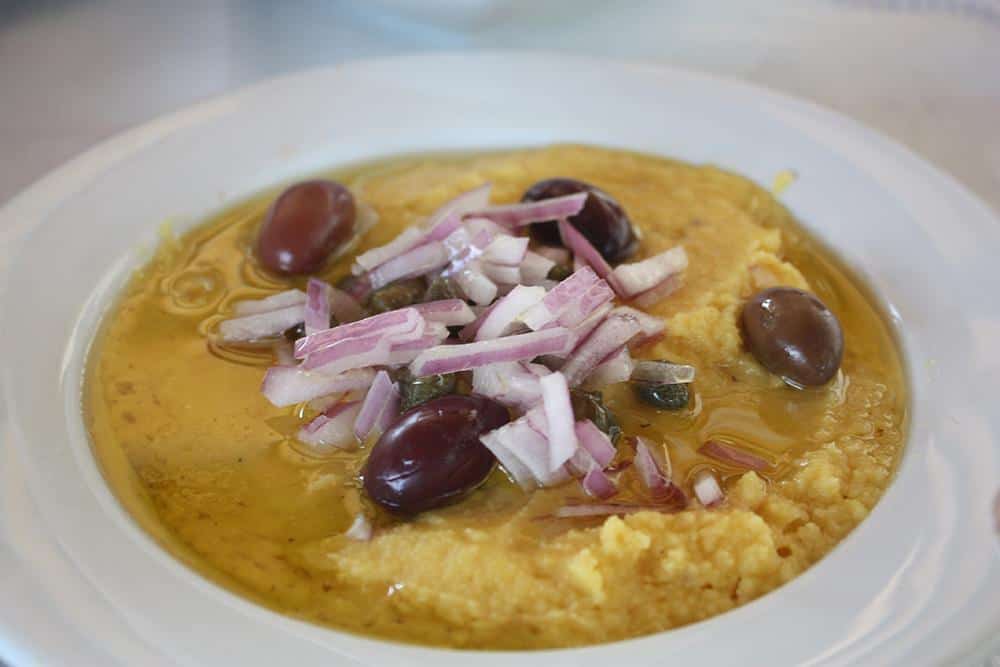 8. Fava: A type of yellow split pea soup that is flavored with onion, garlic, and local herbs.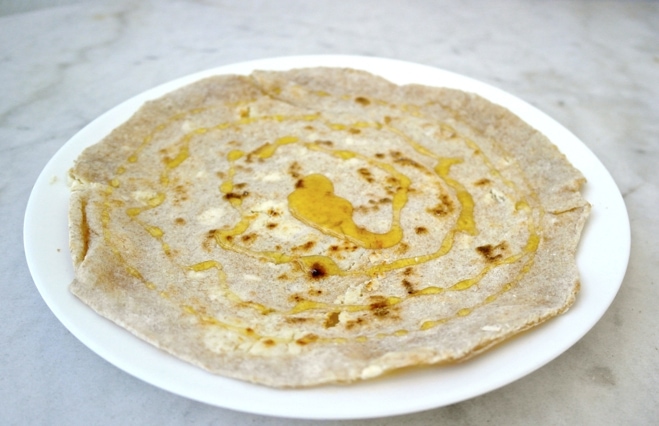 9. Sfakiani pita: A type of sweet pie made with a phyllo dough crust and filled with a mixture of local cheese, honey, and cinnamon.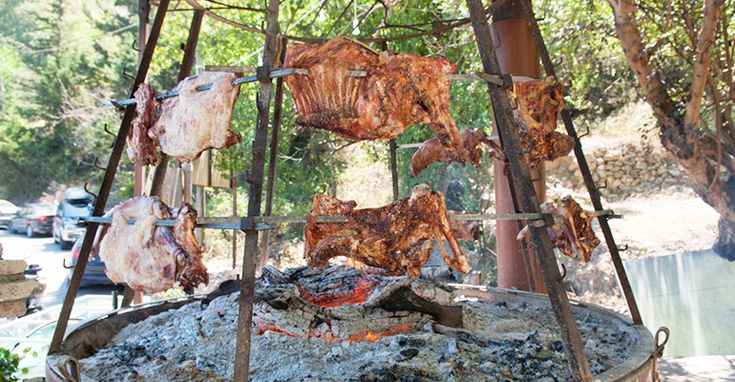 10. Antikristo lamb: Antikristo is a traditional technique of cooking a young lamb (or a goat, on rare occasions) is cut into four pieces on Crete.
These are just a few examples of the many delicious dishes that make up traditional Cretan cuisine. Many of these dishes are simple yet flavorful, and they reflect the island's focus on fresh, healthy ingredients and traditional cooking techniques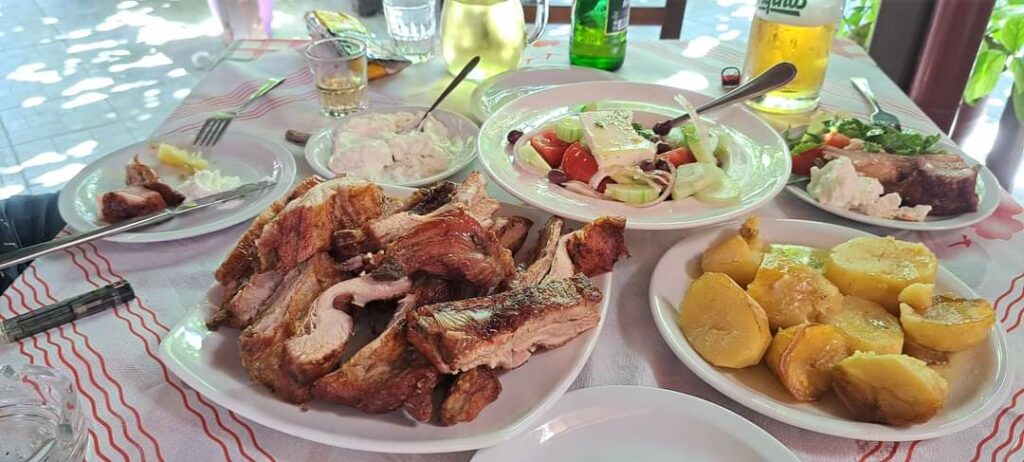 Located in the Mediterranean Sea, Crete is surrounded by an abundance of seafood, making it a popular ingredient in many traditional dishes. Seafood is also a key component of Cretan cuisine, which is known for its fresh, high-quality seafood.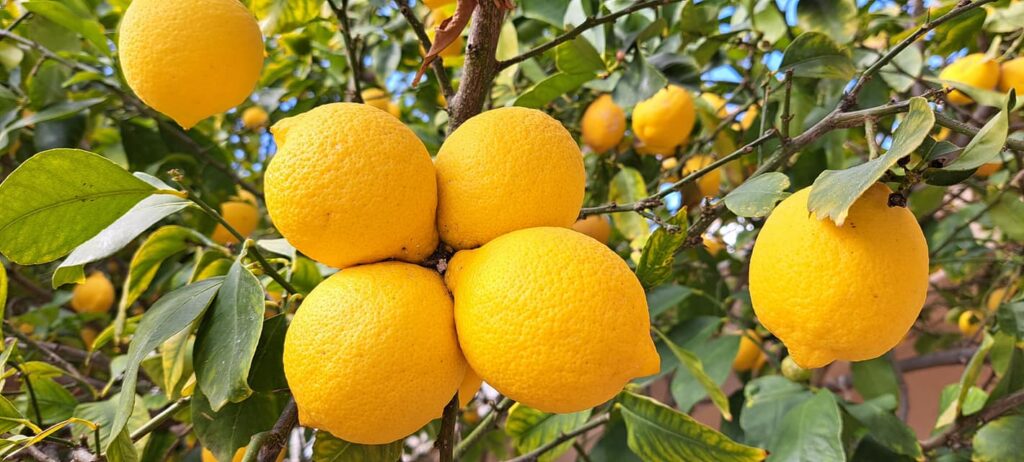 Fish and other seafood are often caught locally and served in traditional dishes that highlight the natural flavors of the ingredients. Olive oil, herbs, and citrus fruits are also common ingredients in Cretan seafood dishes, adding a unique and delicious flavor to the food.
Some popular Cretan seafood dishes include:
Seafood Risotto – A creamy, rich risotto with a mix of fresh seafood, including mussels, clams, shrimp, and squid.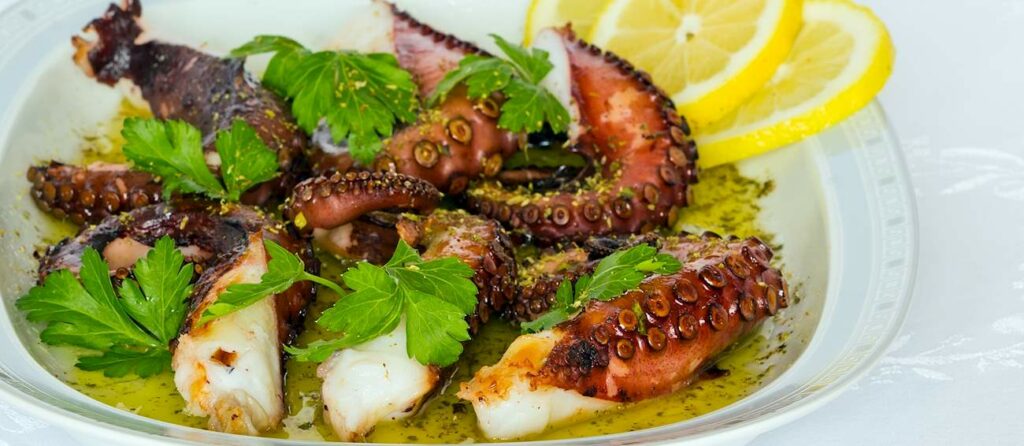 1. Grilled Octopus – Tender octopus is marinated in olive oil, lemon, and herbs, then grilled to perfection.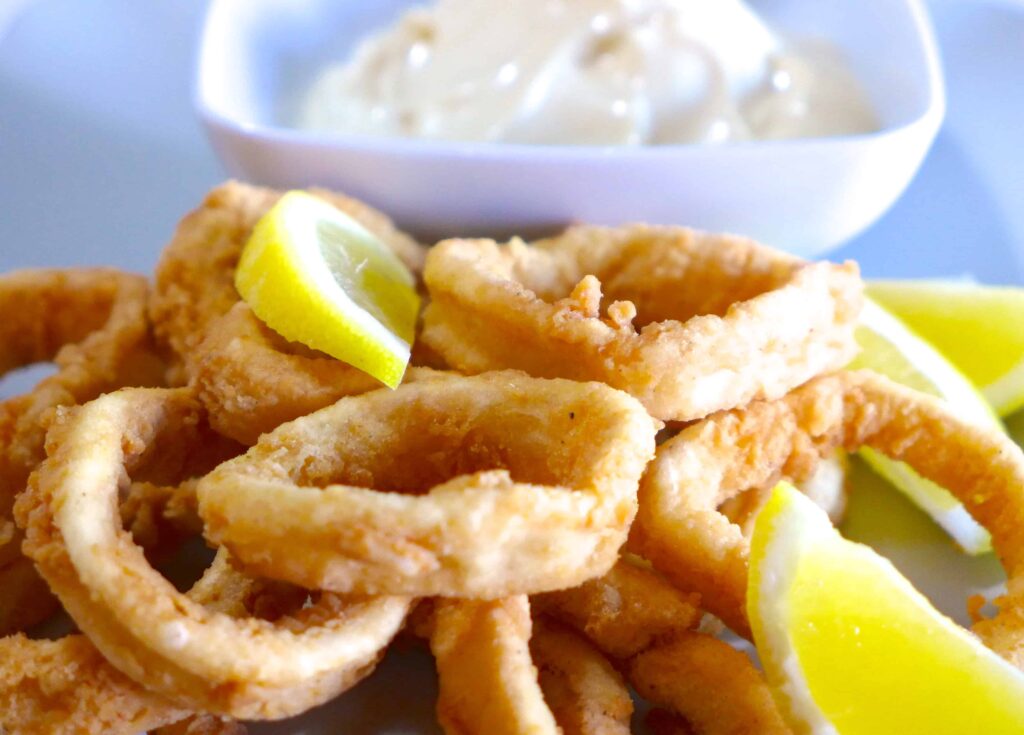 2. Fried Calamari – Calamari rings are lightly battered and fried until crispy and golden.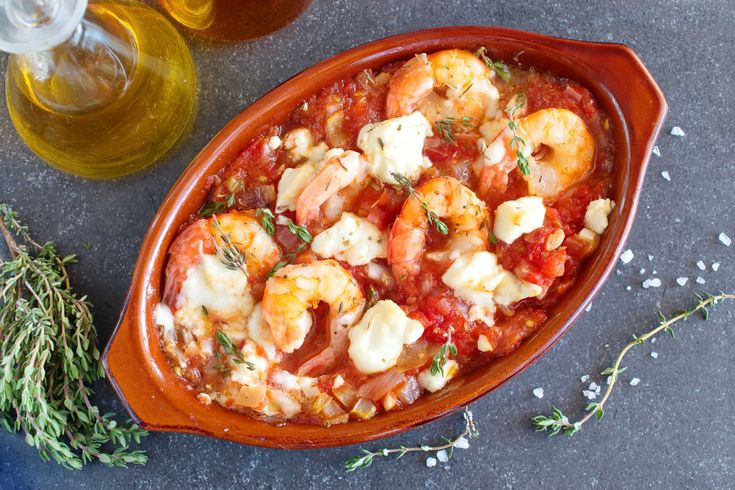 3. Shrimp Saganaki – Shrimp is cooked in a tomato-based sauce with feta cheese, onions, and garlic, and served hot.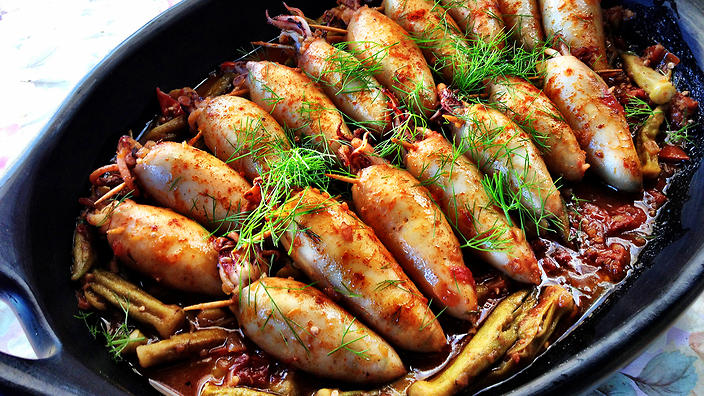 4. Stuffed Squid – Fresh squid is stuffed with a flavorful mixture of herbs, rice, and vegetables, then baked or grilled.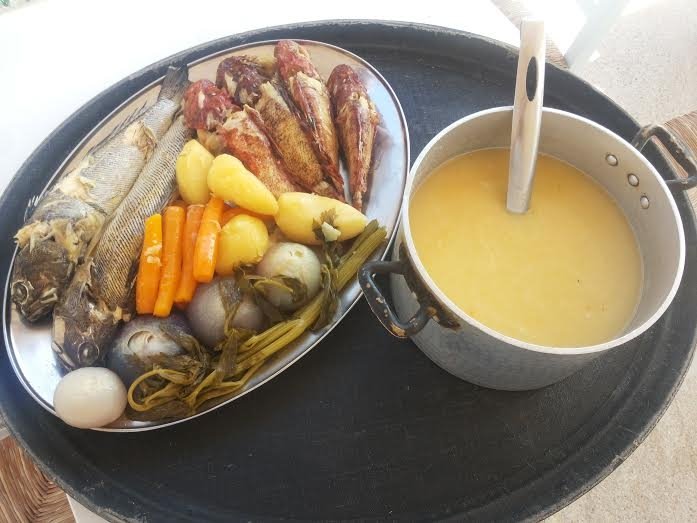 5. Kakavia – the greek fishermans soup
These dishes are typically served with fresh bread, olive oil, and a crisp Greek salad for a complete and satisfying meal. Cretan cuisine is known for its emphasis on using fresh, locally sourced ingredients, and seafood is no exception. Fish and other seafood are often caught locally and served in traditional dishes that highlight the natural flavors of the ingredients.
If you have the opportunity to visit Crete, be sure to try some of the local seafood dishes for a truly authentic taste of the island's cuisine.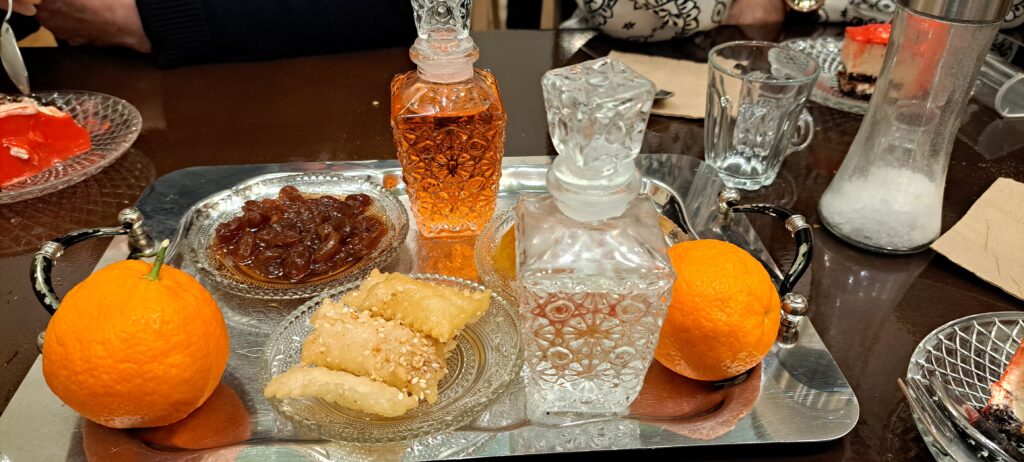 Finally, Cretan cuisine is also known for its desserts, which often feature local ingredients such as honey, nuts, and fruits. One popular dessert is loukoumades, small fried doughnuts that are drizzled with honey and sprinkled with cinnamon. Another favorite is kalitsounia, sweet pastries filled with cheese or honey.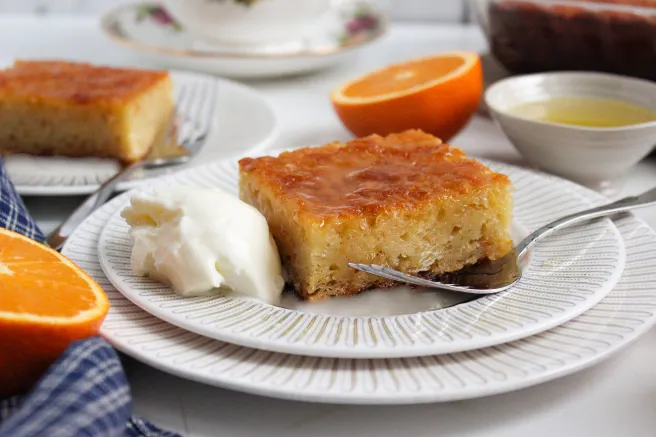 1. Portokalopita – This gorgeous orange cake comes in all shapes and sizes, but is remarkable for its sweet, fruity flavour and moist sponge.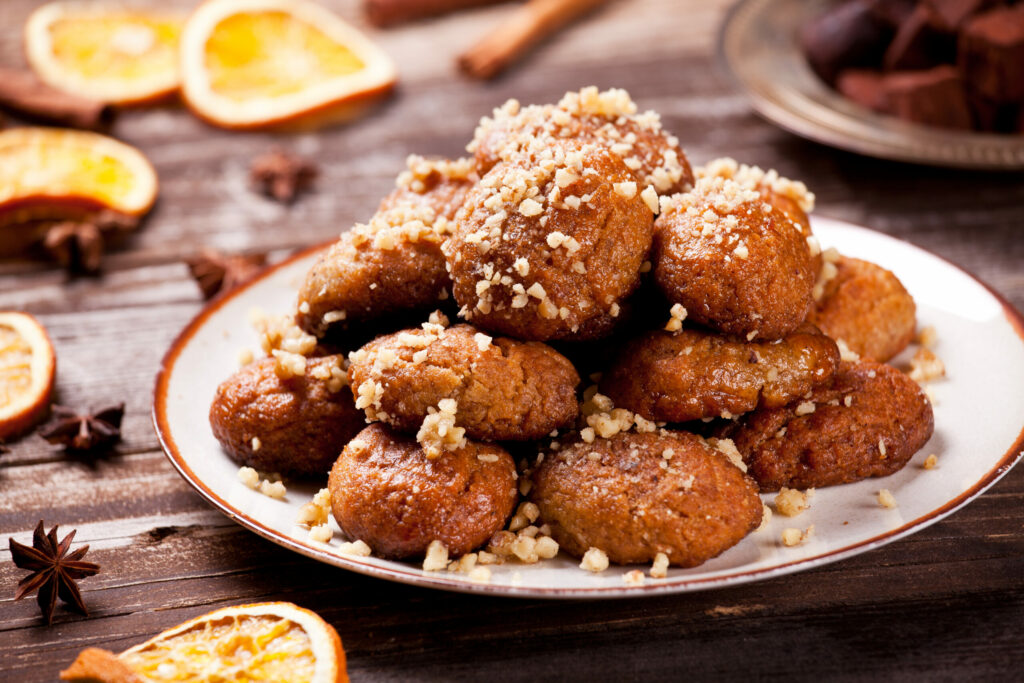 2. Melomakarona – are small biscuits made with flour, olive oil, honey and cinnamon and immersed in syrup.
3. Loukoumades – are little bite-sized fluffy sweet honey balls (the Greek version of donuts), which are deep fried to golden and crispy perfection.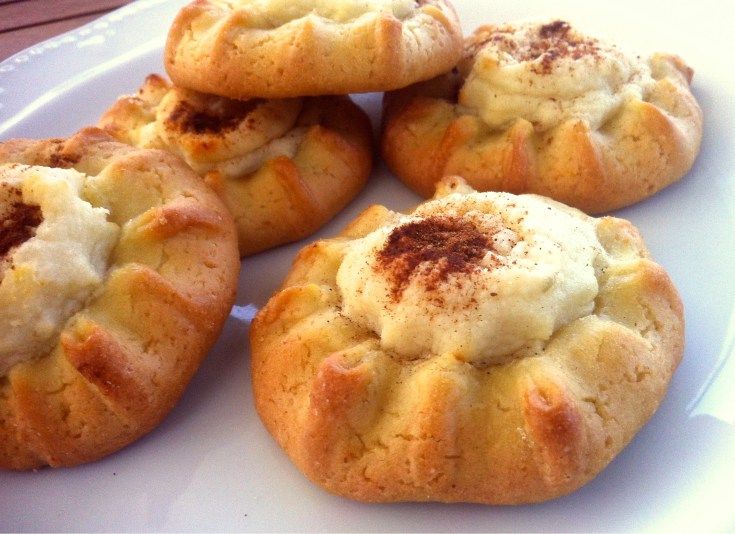 4. Kalitsounia: are small Cretan cheese pastries, eaten as an appetizer, a light meal or as a dessert.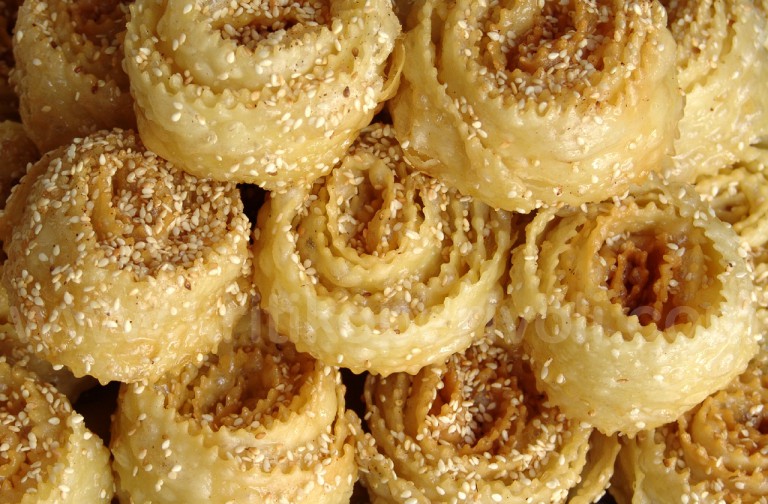 5. Xerotigana – ( Fried Dough Strips with Honey and Nuts)
Where to eat and drink in Heraklion
We, at Tours in Heraklion from our experience suggest this restaurant and tavernas with authentic Cretan dishes.